On April 13, 2019, Royal Randwick Racecourse was packed with 43,833-strong crowd that turned up to witness the end of an era. To see the mighty mare Winx stretch her unbeaten run to 33 in the Group 1 Queen Elizabeth Stakes (2,000m) before riding into the sunset to retire as the world's best racehorse.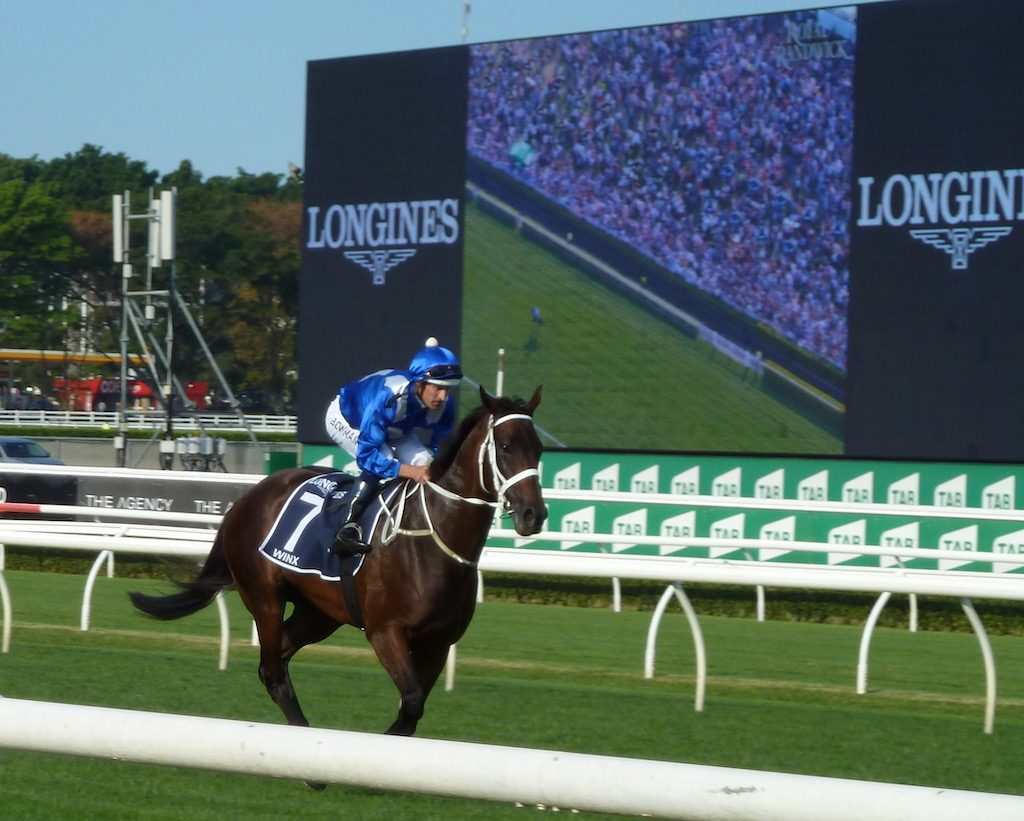 I got to chat with several punters around me and was amazed to learn that one group flew in from Melbourne, while another traveled all the way from Coffs Harbour in the northern New South Wales. For this was one of those special occasions you'd tell your grandchildren about:
"I was there when the great Winx ran her last race…"
I won't go into every single detail of Winx's achievements – anyone can Google that if they really want to know. But the summary goes like this: Her victory in the Queen Elizabeth Stakes marked her 33rd consecutive win (37 career wins from 43 starts) and world record 25th Group 1 win, lifting her total prize money earnings to all-time Australian record of over AUD$26 million.
Now that the 'Queen of the Turf' has retired from racing, motherhood awaits Winx – and her owners are in discussion as to which stallion they should send her to this coming breeding season. Personally, I'd love to see her served by 'Black Flash' Lonhro – my all-time favorite racehorse – before he gets too old. (Other, younger suitors can wait!)
History tells you that great race mares wouldn't necessarily translate into great broodmares, but it would be awesome if they hit the 'jackpot' and produced a superstar for the next generation…
UPDATE #1 – June 2019: It has since been announced that Winx's first date will be I Am Invincible – one of Australia's top sires. So Lonhro will have to wait for his chance. Let's hope Winx will be just as successful in the breeding barn as she was on the racetrack!
UPDATE #2 – December 2021: It's been two years since Winx was served by I Am Invincible. Unfortunately, that union ended with a sad outcome when Winx's first foal was found to be stillborn last breeding season. Now, after a year's rest, she's had her second date – this time with champion sire Pierro. I'm very happy with this match-up, as Pierro is the top-performing son of Lonhro. To me, it kind of feels like a youngster stealing his dad's potential girlfriend, but never mind. It was confirmed on December 2 – the same day the brand-new Winx Stand at Royal Randwick was unveiled – that Winx was in foal. I can't wait to see their million-dollar offspring next year!