About me, that is!
Profile Born in the northern Hiroshima Prefecture, Japan, I backpacked extensively in New Zealand and Australia before settling in Sydney. Following a long stint at a local Japanese newspaper, I've worked as photo-journalist and Japanese translator for various clients. I describe myself as laid-back, optimistic and independent. I'm a free soul with quite a bit of 'nomad' within.
Interests & Likes The Supercars series, the NRL (National Rugby League), traveling, photography, reading and music, for starters. I'm the type of person who needs 30 hours in a day and 10 days in a week (with 5-day weekends, of course!) but would still bitch about not having enough time to do all the things I'd love to do.
Also known as 'Lowndsey Stalker' – that is, until the Supercars great himself retired from full-time racing at the end of the 2018 season (but I'm totally harmless, just ask Lowndsey!). Currently on the lookout for another potential target for stalking.
'Unofficial' official photographer for the Broncos Stable (Sydney) & Maroon Crusade (Queensland State of Origin supporters' group).
MOST DOWN-TO-EARTH CELEBRITIES I'VE EVER MET
Bruce Kulick Former lead guitarist of KISS, although he's never worn make-up on stage. Safely the most 'normal' member of the KISS family to date, and he's just genuinely nice!
Craig Lowndes I've followed (OK, stalked!) him for a quarter of a century since his Bathurst 1000 debut in 1994 – but his warm and smiley personality hasn't changed one iota over that time. And honorable mention goes to his mentor – the late Touring Car legend Peter Brock – who always found time for his supporters.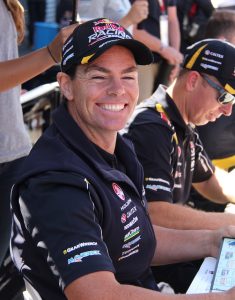 Barry Sheene (MBE) Two-time world 500cc motorcycle champion in the 1970s. He was basically a 'naughty lad' from London chasing fun, girls and sometimes trouble (!!). Sadly lost to esophagus cancer in 2003 – but he was one of a kind indeed. R.I.P.
© 2022 Kaori Hashimoto. All rights reserved.