October 13, 2019: Bathurst, NSW
I made my annual pilgrimage to Mount Panorama, Bathurst – some 200km west of Sydney – to attend the Supercars Bathurst 1000.
As always, the race was full of dramas and controversies. The biggest of which involved the winning team Shell V-Power Racing no less, and their alleged 'team orders' – but it's been debated enough in the media so I'm not going to go there.
But I just happened to capture one of those 'dramas' on my camera, when Tickford Racing teammates Cameron Waters (No.6) and Chaz Mostert (No.55) tangled with each other going into the Chase on Lap 123 of 161 and got bogged down in the 'kitty litter'.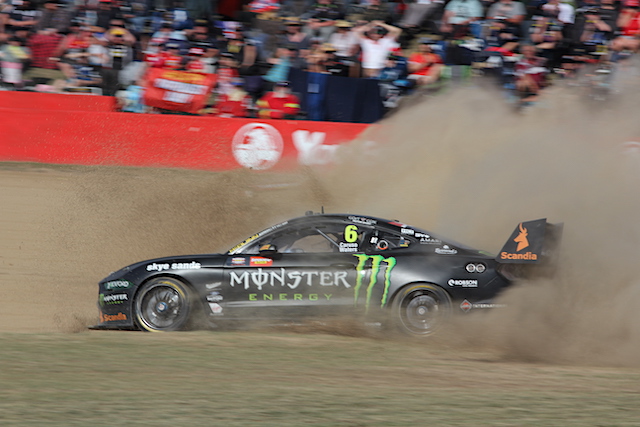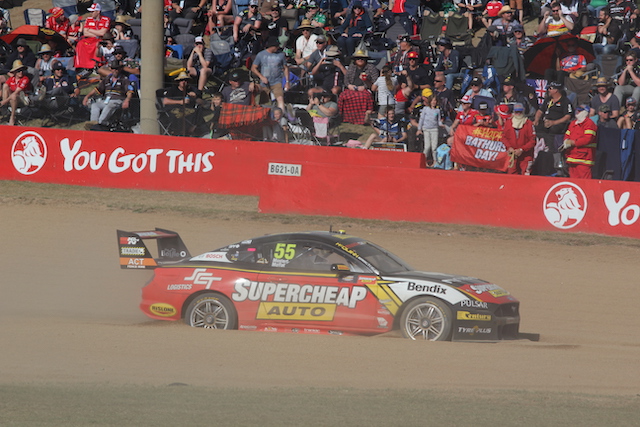 At the time of the incident, Cam and Chaz were running third and fourth respectively and in contention for potential double podium for the team. As soon as the vision of this incident flashed on the TV monitors, the whole Tickford garage sank into despair.
Mostert and Waters have a bit of history of running into each other – or, to be more precise, Cam is usually on the receiving end. For the third year running, Chaz practically ruined Cam's Bathurst campaign. They also clashed in the previous round at Pukekohe, New Zealand – running off the race track and making an excursion onto a patch of grass together.
Tickford's principal Tim Edwards maintains that he won't stop the two teammates racing one another, but you'd suspect his patience is wearing very thin by now…
Action from the Dunlop Super2 Series
It wasn't just the main Supercars category that saw lots of incidents and overtaking maneuvers at the Chase over the weekend. In the Dunlop Super2 race on Saturday, Ash Walsh (No.35) attempted a rather ambitious passing move on Jordan Boys (No.49) and ended up in the sand trap. Boys survived the incident and managed to finish the race in 7th place.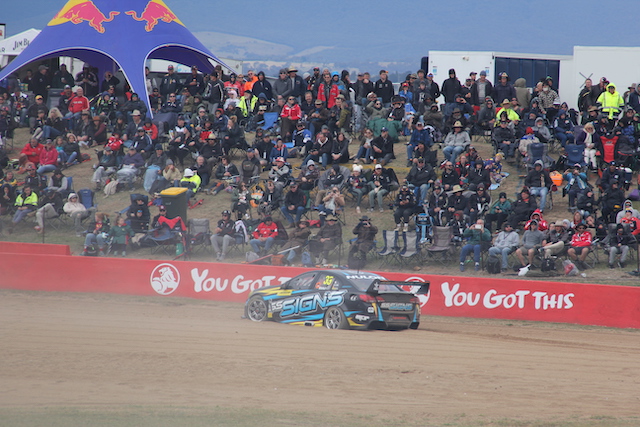 However, the biggest crash at this year's event belonged to Peter Vodanovich – an 18-year-old from New Zealand – in Race 2 of the Toyota 86 Racing Series on Saturday. Trying to overtake multiple cars around the outside, his car clipped one of the others and off it went – sliding, rolling and somersaulting multiple times before finally coming to a stop upside down in the sand (three or four cars abreast into the Chase just wouldn't go, son!). It was amazing that he walked away unscathed!