The Greek island of Santorini is renowned as the best sunset viewing spot in the world; however, I beg to differ on that point.
In 2011, I stayed in Santorini for about a week and watched the sun go down several times, in the main port of Fira as well as in the world-famous village of Oia – but I was slightly disappointed by what I saw. Maybe it wasn't the right time of year for the 'best' sunset (it was early June) as the sky looked rather hazy. Or perhaps I wasn't lucky enough to see the most spectacular sunset Santorini has to offer during my stay.
Earlier, in 2007, I went to the Cook Islands in the South Pacific for a bit of island hopping and came back with images of some of the most beautiful sunsets I'd ever observed. Especially on Aitutaki – famous for its breathtaking lagoons – the purer air made for the most vivid of sunsets.
It's not that you are watching two different suns going down in Santorini and Aitutaki, of course – but it's the backdrops in Santorini that make the sunsets there look more striking and memorable to visitors, with domes, crosses and windmills creating lovely silhouettes in the orange sky.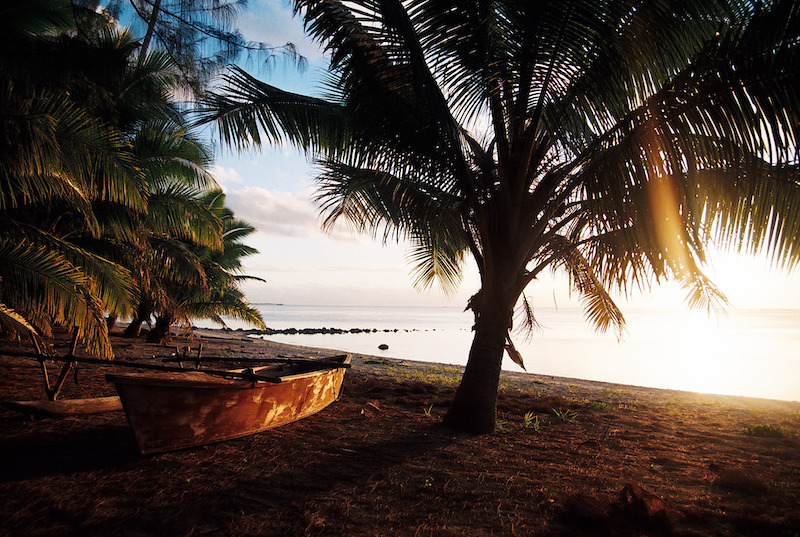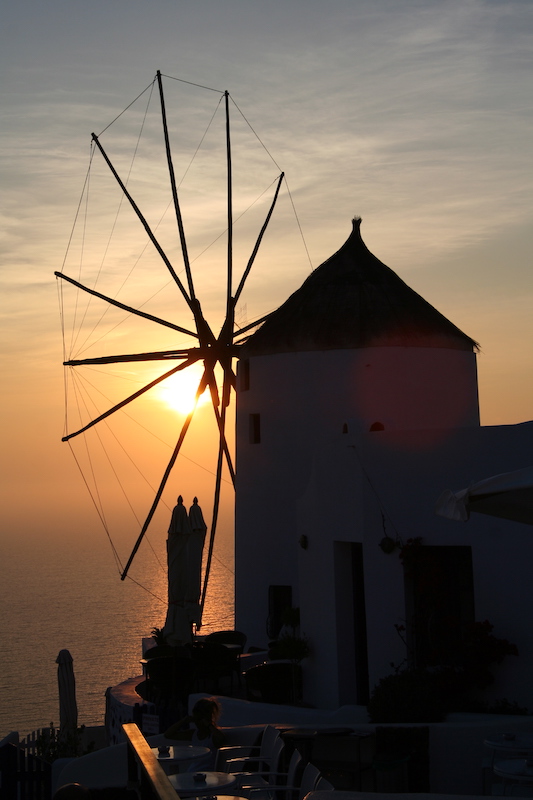 Whereas in the Cook Islands, the scene is very simple and always the same – the beach with some customary palm trees, and the setting sun reflecting on the water. Yet it was different every single evening!
What I found funny whilst in Santorini was that, because of its worldwide reputation for beautiful sunsets, throngs of tourists would come out on cue and line the streets and/or sit on the walls to see the sunset, every single evening. It was quite a sight in itself!
At least I didn't have to share the sunset in the Cook Islands with hundreds of visitors. There was no pushing through the crowds – and it was just so peaceful.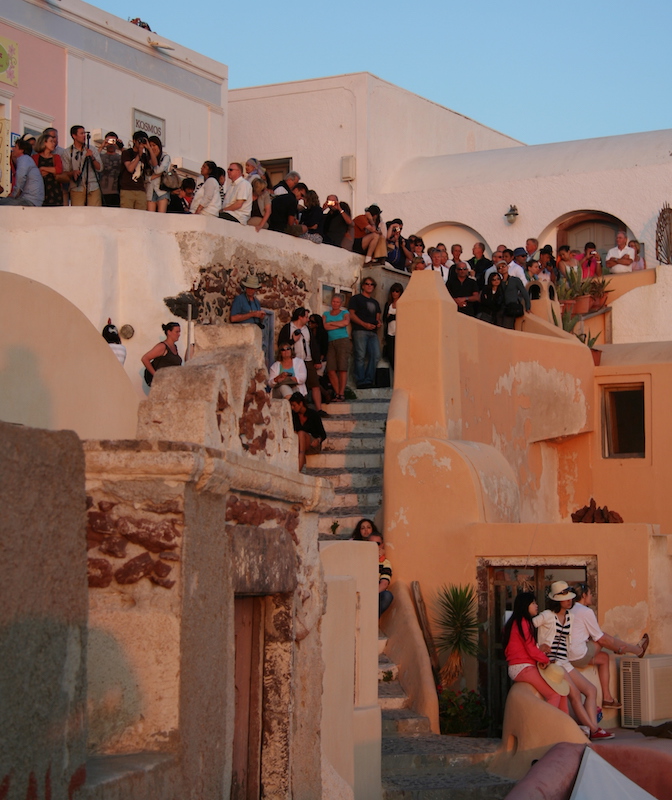 Main image: Sunset in Fira, Santorini